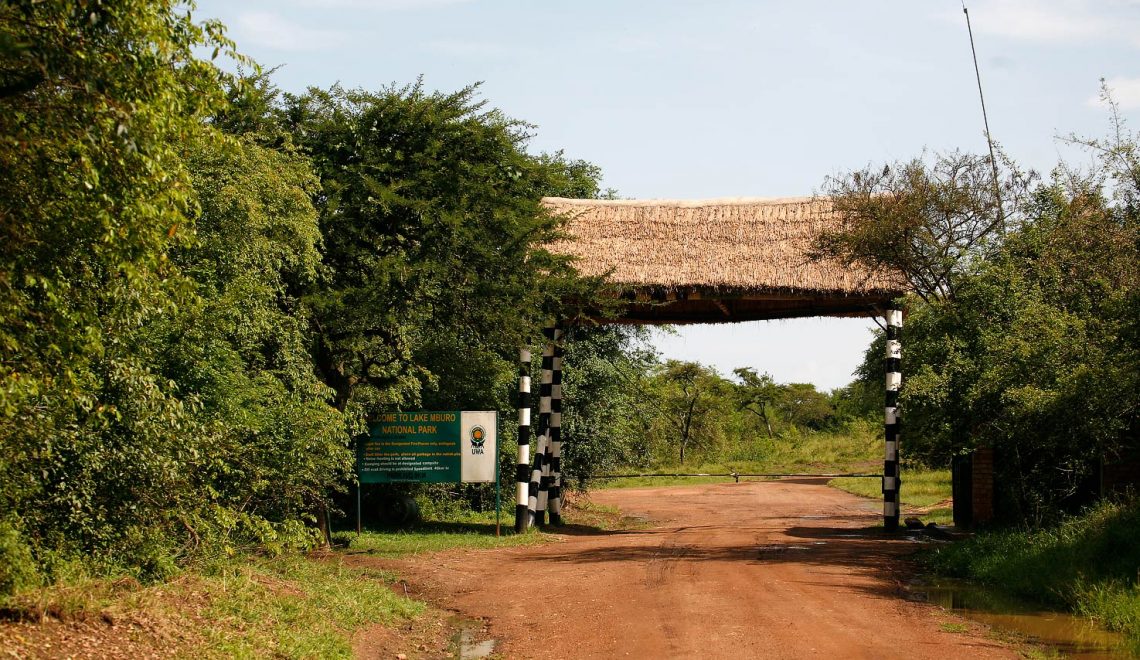 We travelled West. Not to Queen Elizabeth National Park as we had planned, but we still went West. To Lake Mburo National Park and then on to Igongo. Lake Mburo National Park is one of the smallest game parks in Uganda covering about 370 hectares. The game park used to extend up to the highway but population pressures have taken a toll.
Nevertheless, there was a lot to see. Warthogs (which made my new found friend KM laugh himself silly remembering Pemba in the 'Lion King), impalas and kobs, water bucks, zebras, buffalo, guinea fowl, baboons and vervet monkeys were all in sight. We were told that there was a lion somewhere, but sinners like us could not see it.
We then retreated to Igongo to talk strategy. Here one incredible Ugandan (I hope he has received one of the many medals on offer) has developed a wonderful boutique hotel and thrown in a museum to boot. Kudos to James Tumusiime, of Fountain Publishers fame.
The tour of the museum was quite educative. A whole way of life of the peoples of western Uganda has been preserved for posterity. From iron mongery, to miniature model homes, we were able to appreciate the rich culture of the proud peoples of this region.
Inevitably the conversation turned to cows, and I asked our guide why there was such a grotesque cow statue at the entrance. It was like I had hit a lodestone. The guide opened up and told the incredible story of Runkunku and Rucu Rwa Bugoro, the famous thieves of Nkore.
According to folklore, the King of Nkore (Ntare Kiitabanyoro) went to visit his counterpart The Omukama of Buhweju, where he saw this magnificent cow known as Mayenje ga Ishinjo Rutanyobwa Bigomba. Ntare asked his host for the cow, but the host refused because this particular cow was a coveted possession. Ntare felt insulted and on return to Nkore, organized his army to invade Buhweju and capture the cow.
Even as preparations for the invasion of Buhweju were in advanced stages, two of his notorious warriors, Runkunku and Rucu Rwa Bugoro requested the king that he give them an opportunity to go and steal the cow. Ntare agreed and the two notorious thieves set off to steal the cow. When they got to Buhweju, they used chalk and soot to disguise the cow and were able to successfully drive it back to Nkore.
A war between the Nkondami of Buhweju and the Nyana of Nkore followed in which the cow was liberated and returned to Buhweju (The Uganda Journal, vol. 21(1), 1957. ufdc.ufl.edu/UF00080855/00041/16j).
We learnt many things about a way of life that was in retreat against the march of modernity and technology. We also learnt about the importance of the eclipse atop Igongo (circa 1680?), when one of the kings of that area was about to lose a battle. Suddenly there was an eclipse and he claimed that he had caused it and that the gods were on his side. Where upon his enemies believing him, grew very terrified and surrendered.
Ah! And when it came to the strategic retreat, KM did not disappoint. He delivered an empirical analysis on why African banks are undervalued, and why despite their generally above average performance, international markets, didn't seem to register their worth. Incredible stuff.
Whereas I could verify the stuff KM delivered, there was scant record of the conquests of Runkunku and Rucu Rwa Bugoro. The best mention was in an article written by one H. Morris on 'The Making of Ankole'. I now do appreciate why my brethren from western Uganda love their animals and why some people call others 'Runkunkus'. I also do appreciate why an eclipse can become a historical/national event. History indeed always has a way of repeating itself.
Dr. Samuel Sejjaaka, is Country Team Leader of Abacus Business School. This and other articles can also be read at monitor.co.ug