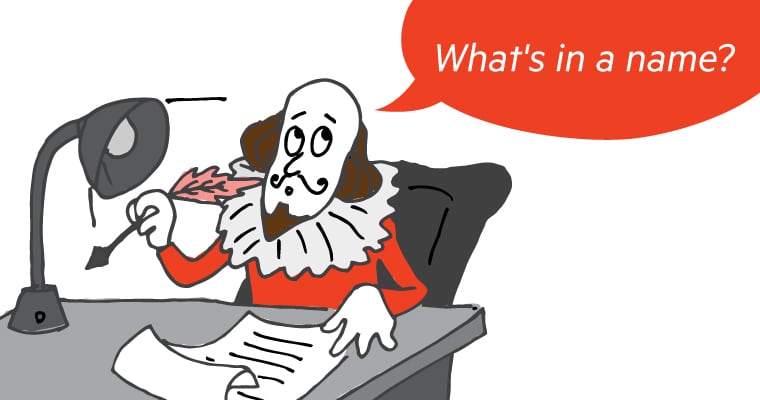 What do the names Barack Obama, Eliud Kipchoge and Samuel Sejjaaka have in common? The first is a wordsmith and the first African American President. The second is the incredible chap who won the Olympic marathon in 2016 and is the current world record holder with a time of 2:01:39 hours. He is planning to run the first sub two hour marathon. The third has no claim to fame apart from writing this little column. But one commonality about these three chaps is the order in which their names are written. That order recognizes an international nomenclature about usage and cataloguing of names that seems to have all but been lost by education system.
It is small things like name usage that give away the story about the bigger things. I don't know exactly when the deviant naming system took root in Uganda but I remember discussing it with a colleague almost a decade ago. We noted that introducing oneself as Sejjaaka Samuel was not a done thing. One did not state their names by first pronouncing their surname and then their first name. Probably the problem was created by the introduction of a computerized system for national exams. In this system, candidates were listed in alphabetical order by their surname and then their first name. When it got to printing examination transcripts and certificates, the Examinations Board had made a hash of things and gone with the wrong name nomenclature.
Thus today a person (for those leaving school as far recently 2000 A.D.) will introduce themselves or write their names as Karuhanga James Mugisha, or Amongin Annette Akello. You do not realize the chaos here until you begin to appreciate that one's name(s) usually consist of a first name middle name (optional) and surname (also called a family name). So in the case of Karuhanga James Mugisha, or Amongin  Annette Akello, which is which?
All the above sounds like small fry. But what then happens when say Karuhanga and Amongin go on to become university professors and publish internationally? Their work becomes part of international research output found in databases like Google Scholar. Under international referencing systems, Karuhanga will become the first name, James the middle name and Mugisha the surname. If only two names are used in a publication, then Karuhanga becomes the first name and James the surname. You can check this out for yourself. It is already happening for Ugandan scholars. As teachers, we have been swimming against the tide in dealing with as little an issue (skill) as naming nomenclature.
But then again, consider for instance that last week Bank of Uganda advertised 40 attractive positions for recent graduates. The bar for getting in is quite high. A first class or upper second class degree. I am sure Bank of Uganda will subject the applicants to foundational literacy and competency tests. That is their business. But leading edge companies like PWC and Alphabet no longer consider class performance or qualifications as a basis for recruiting new graduates. That means that in Bank of Uganda's case, there is a higher likelihood of adverse selection in the context of what skills we need to succeed tomorrow.
The World Economic Forum has dealt extensively with the skilling problem. Tomorrows (2020) top ten skills will be complex problem solving, critical thinking, creativity, people management, coordinating with others, emotional intelligence, judgment and decision making, service orientation, negotiation and cognitive flexibility. These will probably not be tested by Bank of Uganda. Neither are we teaching them to our kids.
The fellow who represents you in parliament today is thus most likely to be a product of the misnaming generation. He/she like your average university teacher is blissfully ignorant of this deviation. That is why a one Kyagulanyi Robert Sentamu may probably end up on the same ballot with a  one Yoweri Kaguta Museveni. We have come a long way on this slippery raod.
Samuel Sejjaaka is Country Team Leader at Abacus Business School. Twitter @samuelsejjaaka