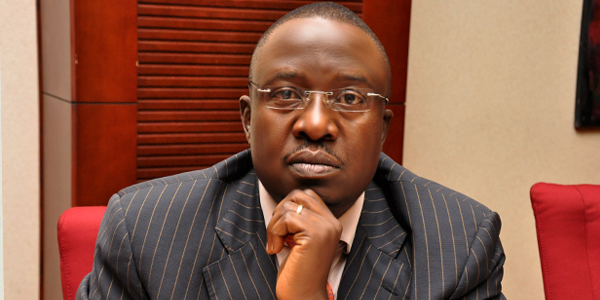 This is my Uganda Development Bank swan song. Yesterday I was a 'powerful' Board Chairman and today I am just plain me. I was invited to everything that mattered in this town, asked for my opinion, and feted like the next best thing after sliced bread. Alas, having done the time, I must say my goodbyes because the law is the law. After six years as Board Chairman, another one must take my place. What remains are the memories. We did learn some thing in this six-year journey, and I wish to share some lessons for now.
Our first lesson was that whatever the cost, do the right thing and be fair. When we were appointed to manage the bank, everything that could be wrong was indeed wrong. There were no audited accounts, the bank was destined for the chop block and executive management did as they pleased. We changed that, but the change came at a great cost to some of the actors in this journey.
The second lesson we learnt is that beware the stakeholders. They can be dangerous weapons in the hands of your detractors. Despite your best intentions they do not necessarily have the same interests like you. Some of these stakeholders can be vindictive, unreasonable and subjective in their approach to management of public issues. In a number of instances, we had to resort to the courts to seek protection from these insidious schemes. A consultative approach to problem resolution amongst stakeholders is more productive than the wars of attrition public institutions spend their time on.
The third lesson we learnt in this journey was that we African's must learn to think for ourselves. Following the 'Washington Consensus' we had all come to regurgitate the 'untruth' that government has no 'business doing business'. Over the last six years we learnt that form does not matter. Substance matters. By changing the 'tone at the top', we changed the fortunes of the Bank and returned it to profitability and relevance. It does not a matter who owns the institution, it matters whether that institution serves the citizens or not. While we were able to change UDB for the good, several public enterprises were being taken to the dry cleaners. I just hope you know which ones.
The fourth lesson we learnt was that Uganda's future lies with the younger generations. Despite our wizened ways and our patrimonial attitude, young people, if properly guided, have better ideas and can achieve better outcomes with national resources. That is because they are stakeholders in a better tomorrow and are also probably savvier about the challenges of tomorrow. By being an 'eyes on, hands off' board we were able to take the glory of the incredible efforts of the young people we recruited to do the Bank's business. That is why I can sit here and take credit for what I did not physically do.
The fifth and most important lesson of my six-year sojourn at UDB was that we owe it to our entrepreneurs to provide them with cheap and affordable capital. This is one battle I feel we are continually losing as a country. It is not just a problem that many policy makers do not appreciate because they are not business people, it is a problem that if not properly addressed (and I have written about this before) will continue to strangle our economy. As a private citizen, I see it and live with it. Let me repeat, high interest rates are a deterrent to economic growth and development.
We must leave the stage for other actors. If we paused for a second, someone would conspire to say; 'off with their heads!' Thank you Maria Kiwanuka, for believing we had the gumption to turn things around. Thank you Board Members for your support. Thank you Bank Staff for staying the course. We certainly tried our best.
Samuel Sejjaaka is Country Team Leader at Abacus Business School. Twitter @samuelsejjaaka