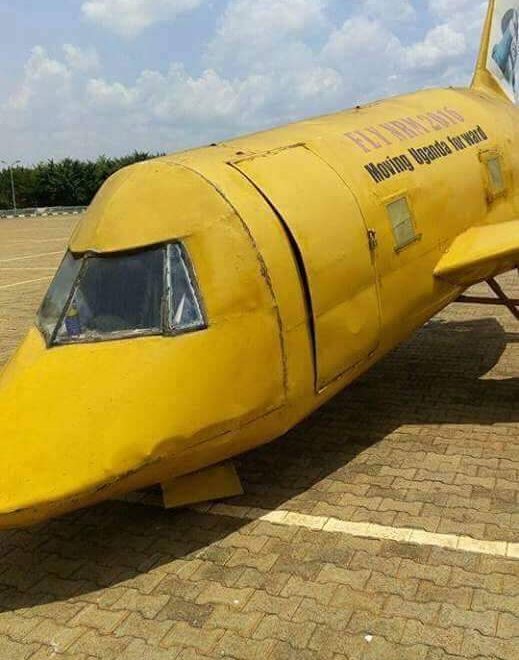 Everyone remembers their betters. The kid who was smarter at school, the one who had nice toys or the one who excelled in sports. Try as hard, you never forget your betters. Those who eventually succeeded in life didn't give excuses as to why the others were better. They knew why the other kid was better and then tried harder to be as good.
The 'rumble in the jungle' is firmly etched in my mind. Not just because it was the first live, late night event we watched as kids, but because it made me more aware that our neighbor was probably on a higher financial rung. Not only did our suave neighbor own a set courtesy of Uganda television, he also owned a shiny BSA motorcycle.
While we sat on the palm frond mat (chairs were for adults only on fight night) and watched, one could not ignore our envious side-glances at the quality of the stuff in his abode. All this as the enthusiastic Congolese audience shouted 'Ali, bomaye!' We also didn't cast aspersions. We were too eager to visit the next day to watch 'Daktari'. He indeed was the envy of the kids on Davenport Road (I cant speak for the adults). In short, he was our better.
Which brings me in a roundabout manner, to our other neighbours' shiny flying horse – Ubumwe. These neighbours just went and bought themselves two spanking new Airbus jets! Who doesn't know that bit? It was all over social media. Our neighbours decided to fly by Entebbe on their way home. We welcomed them, partied and did what we do best, gossip and cast the evil eye on them.
The gossip really did show up our ineptitude and failure to acknowledge, that our neighbours are becoming better than us at most things, whatever we want to say. One pundit had my head spinning. 'You know the Rwandese, and the Kenyans participated in the Euro bond. Those bonds are tricky cause you pay, nothing, until they mature (sic).' I listened quietly (for once) not knowing what to say. 'So the Rwandese have built that convention centre for over USD 400M and are now buying these jets at USD 80m (sic) a piece.  No one does that,' he went on. 'Let us wait and see. For us in Uganda, we refused those bonds and we don't have those problems like the Ghanaians have.'
I was stymied. I had no response because this kind of talk always misses the big picture. There are several issues here. Issue one is that the Rwandese are doing their thing. What they say is what they do. This is what purpose driven societies do. They move forward, whatever the odds. Bit by bit they get better. You don't wake up in a day and become successful by accident. It is all about consistency and resilience
Issue two is the ownership of airlines. While we fiddle, Kampala burns. There is adequate economic data to show that airlines are tricky business.  But an airline is more than a business. It is infrastructure for a landlocked country like Uganda and Rwanda. Either you have it or you don't. Either you can run it, or you can't.
The third issue is the level of misinformation we transmit in our casual talk. The Kigali Convention Centers cost about USD 500mn. The list price for a new airbus A330 – 200 is about USD 230mn. All this info is freely available on the Internet. Maybe its part of the laissez faire attitude, with which we are becoming distinctly associated.
Like when we used to watch our neighbour's shiny TV complete with metallic Ugandan flag logo, we should look on our neighbour's shiny flying horse with constructive envy. Only then would we be able to try and be better than the neighbour.
Dr. Samuel Sejjaaka, is Country Team Leader of Abacus Business School. This and other articles can also be read at monitor.co.ug