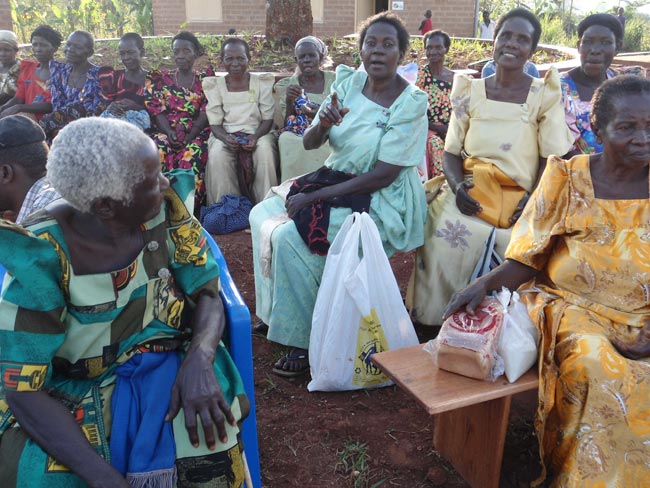 You see them and then you don't see them. I didn't notice them for a long while until my friend PK told me about them. They are yesterday's civil servants, authorities' managers and parastatal bureaucrats. They ruled the roost yesterday but have been laid to waste by the vagaries of nature and living an urban unpensioned life.
PK told me they used to live in government houses in Bugolobi, Nakasero, and Kololo. They drove around in government vehicles, and travelled to 'outside' countries' regularly. They were the baby boomers. And they cared for their kids. Took them to Budo or Gayaza, and other like schools.
But times change. We got structural adjustment, down sizing and restructuring. They also grew old and retired. The bottom line is they run out of an income and maneuvering space. They had managed to buy off the government car and residence at giveaway prices. The car was almost free, but the house had that small matter of a loan with Housing Finance Bank Limited. They soon run into a money cul-de-sac and sold out.
Some moved back to the village. Others moved to the 'New Kampala': Kisaasi, Naalya, and Namugongo. From there they visit the city once in a while to check with the bank if the daughters sent some money or if that little pension from the Public Service is still being paid. You know them from their look – a pained and surprised hollowness in the eyes. That life dealt them lemons and they were not able to make lemon. But mostly you know them from yesterday's fashion. They hang on to their double-breasted coat, the turn up trousers and the odd suspenders.
These, ladies and gentlemen, are the 'new poor'. They exist quietly, largely living on the fringes, in a large (usually) unfinished house, with an old analog TV, an empty refrigerator, and a hardly usable car in the garage. They are not part of the mainstream local community, because they are shunned for 'being educated' and loathed for being different. These ladies and gentlemen, are our parents, the rock stars of yesteryear.
How did our old folks come to such a pass? First they invested their life savings in their children. This was a wise move, because like their parents before, they hoped that their kids would have a better life. If the kids had a better life, they would probably act as their old age insurance, or also go on to produce better and stronger progeny. Such progeny would be better equipped to live in a changing world, demanding of new skills and abilities. Many 'lost their deposit'.
For those who 'lost their deposit', life has been bleak in the twilight years. The kids probably did go off to school alright, but then went on to live abroad and forgot about this nether world. Or, as has happened in most cases, the kids went onto graduate and join the queues of unemployed youth. So instead of the kids laying the golden egg, they continue to be a burden to the old folks, who are now unemployed and without a pension.
There are lessons to learn here and we can use them to model a better future. One is that anyone who works in the formal sector (including the civil service) should be part of a mandatory retirement contributory scheme. The current public service pension scheme is as dead as a dodo. Two, that pension scheme needs to be managed more professionally, outside the ambit of the civil service. Three, because we have better health care and are prone to living longer, these old folks need to be reskilled and retooled out of formal employment. Otherwise they would never want to leave, knowing what awaits them this side of the divide. Or would they?
Dr. Samuel Sejjaaka, is Country Team Leader of Abacus Business School. This and other articles can also be read at monitor.co.ug