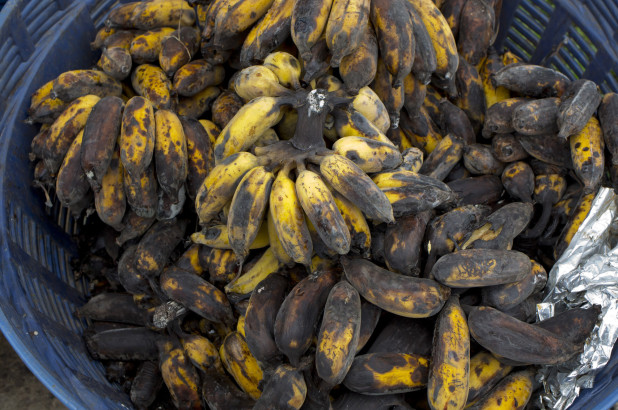 The majority of the readers of this column probably never watched Alex Mukulu's play, "Thirty Years of Bananas". Through the experiences of the narrator, a refugee from Rwanda called Kaleekeezi, the play took a satirical view of what Uganda had celebrated, suffered, and lost over the three decades of her independence (1962 – 1992).
The play is a rich drama, which raises more questions than it answers. Mukulu dramatized the 30 years of Uganda's independence through the eyes and ears of the youth; those born after 1962. The thirty years of bananas signified the madness that beset postcolonial Uganda as a consequence of poor political leadership. The new generation of young male and female Ugandans in the play expressed and acted out their disgust and disillusionment of the thirty years of independence that were construed as years of total wastage. By engaging with the memory of those thirty years, this new generation expected some form of healing and forgiveness.
Mukulu's panacea for healing the nation is the mainstreaming of youth in the management of public affairs and the economy. Mukulu advocated for the complete removal of the older generation from positions of authority and replacing them with the youth. They say do not ask for too much because the gods might give it to you. The Gods seem to have heard Mukulu's cry and belief that those born before 1962 in Uganda cannot bring about the desired change.
This journey through memory is supposed to be a learning experience for the youth so as to eschew the mistakes of their predecessors. It is hoped that when the youth who grew up in the period of 'thirty years of bananas' take office, they will do better than the older generation whom they are replacing. As Mukulu hoped, we the youth of that day did take the reigns of power and look how far we have come.
But the history of 'big man politics' in postcolonial Africa seems not to favour Mukulu's dreams and vision for a better future.  In the place of the 'older generation' we have 'fallen into things' and the patronage system seems not to have spared us.  Through our actions and omissions we have conspired to maintain the status quo of yesteryears.
How have we as leaders conspired to maintain the status quo of that which we (through Mukulu the playwright) despised yesterday? Even if some of the excesses of yesteryears are not that obvious, we have acquired our own new set of excesses. If you ask me, it is through a mantle of legal impunity and the hubris that the impunity has attracted. That hubris means that humility is a weakness.
Anybody who is anybody (read 'big man') can now behave like a public nuisance. We can drive around at break neck speed, replete with siren-laden convoys to the discomfiture of fellow citizens who may have elevated us to positions of trust. We can conspire to acquire and sell public assets held in trust for the common good (forests, swamps and now sand mining in our critical Lake Victoria ecosystem). We can conspire to disregard court orders, recruit 'boda boda' thugs as 'crime preventers' and indulge all manner of mischief for primitive accumulation. Just name it, and we who ridiculed 'past leaders' are now doing it. When government officials, break things as simple as traffic laws, we assume that they break many other laws while we cannot see. We in turn break those laws because we see the topmost custodians of order breaking the law in plain sight. This is the new normal.
How then can we build a better Uganda with this laissez faire impunity? What are our own children learning from us? It is indeed a shambolic point at which we have arrived in the management of public affairs. This is the 'art of being a banana republic'. It is about chaos, disorder and disrespect for fellow citizens. We have come a long way without going anywhere.
Samuel Sejjaaka is Country Team Leader at Abacus Business School. @samuelsejjaaka