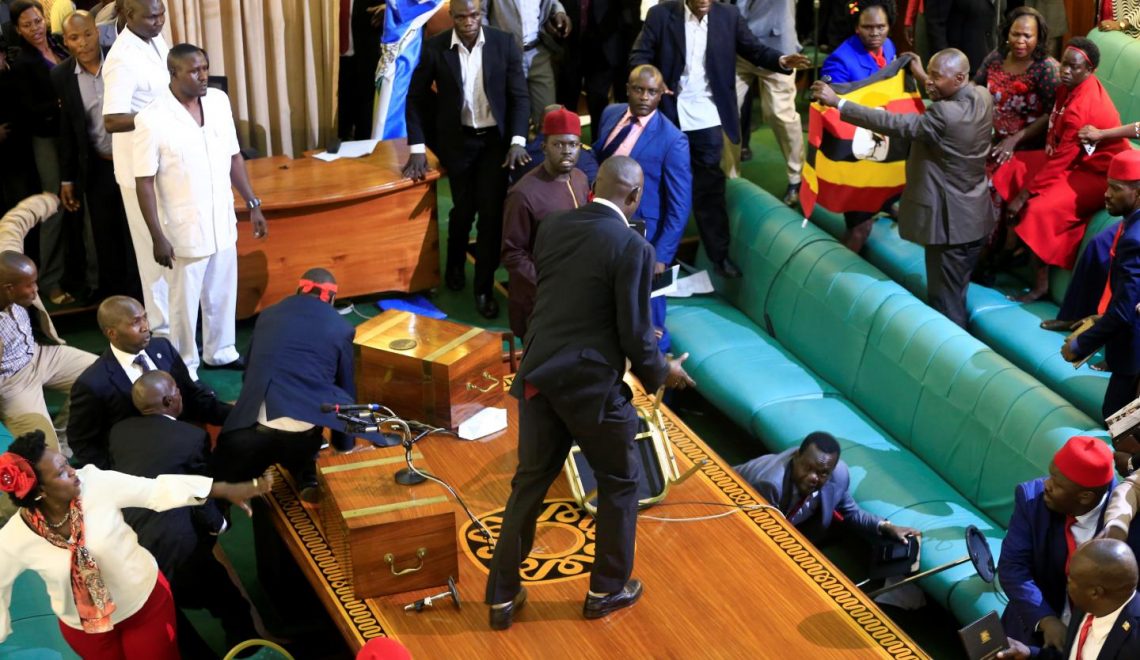 Compare and contrast. First is the story of Jackson Muweesi (not his real name) and his friends who developed an App that can be used to manage water systems. This App can also be used to control water flow, detect leakages, billing  and all those fancy things that are done through digital networks. Muweesi and his friends asked me to help them sell their App but we failed miserably.
No government organization or financial institution wanted to touch them. There were also all those "ass type" procurement regulations. If they had this kind of innovation, the (government) organizations which could buy it would have to advertise and invite other providers. Blah blah blah, the list of excuses went on. Jackson (an ICT graduate) and his friends are still pounding the pavement.
Second is the story of the creation and growth of Airbnb, the online lodging platform that has become, in under a decade, the largest provider of accommodation in the world. In 2007 Brian Chesky and Joe Gebbia were broke and looking to raise money to pay their rent in San Francisco. They decided to rent out air mattresses in their apartment to attendees of a conference because all the hotels were booked. They called their service "Air Bed and Breakfast." In a few years, this small experiment would create the hotel industry disruptor called Airbnb. The privately held company, with third co-founder Nathan Blecharczyk (who helped fund the idea) on board, now lists more than three million lodgings in nearly 200 countries. It is worth $31 billion, more than Hilton and Wyndham combined, and closing in on Marriott.,
Just like Uber, it is a controversial story that has regulators wanting to curb its rapid expansion and hotel industry leaders wrestling with the disruption it has caused them. There are many other stories all over the world like it. There is Apple, Amazon, Facebook, and so forth.
Then there is Atlassian from Down Under. Its original story is now famous: the world-leading, billion-dollar software startup that was built out of $10,000 of credit card debt. Atlassian was started by Scott Farquhar and Mike Cannon-Brookes in 2002 with some pretty simple goals: they wanted to not have to wear suits to work, and earn more than what Farquhar was offered by PwC. Atlassian now employs over 1500 people, its products are sold in more than 100 countries, it has $1 billion in sales, is worth over $US3 billion and has set up shop across four continents.
So why don't we have our own Airbnb or Facebook story? It is not just the usual lack of finance. I think there is more to it. My guess is that (1) we do not have enough faith in ourselves and we simply fail to spot local winners, until their ideas are stolen by foreigners and (2) we have a very rigid financial regulation system that is stifling innovation and locking out untested ideas.
On the first count of faith, most of our decision making is predicated on cognitive biases. These biases are largely a function of colonial subjugation. That things occidental are better than Oriental. And things Oriental are better than things African. Maybe that is why we stereotype  'all light skinned as 'investors'!
On the count of rigid financial regulations, you can hardly obtain financing for an idea for its own sake. Walk into any bank and they will ask for your grandfather, grandmother, wife, tribe and clan head besides land titles. Nearly anything the banks finance must be covered by a security or the regulators will slap the hand of the lender. Any unsecured lending has to be backed by the financial institution reserving the equivalent amount. Hardly at any point does the funding discussion veer to the viability of the business idea itself. Small wonder that many innovative ideas go unfunded in favour of concrete and soil! We just don't fund wacky ideas like Airbnb please.
Samuel Sejjaaka is Country Team Leader at Abacus Business School. Twitter @samelsejjaaka