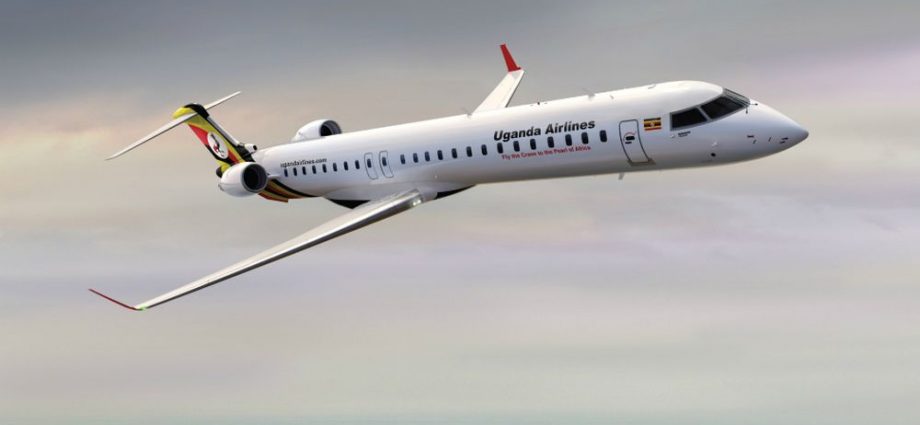 Ever since ' the Flying Crane' recommenced business in October 2019, we watched with envy as the 'celebs' and the big shots got to enjoy 'our' Bombardiers. In fact when we had that one of them celebs had had too much to drink and eat, he had splayed it on the seats, we got a bit angry. But I guess if you ask for something the gods eventually give it to you.
But on 22 December, 2019 we too got our chance to 'fly Bombardier' to Mombasa. The difference between us and the 'celebs and 'influencers was we had to pay to get this chance. Due to our heightened anticipation, we got to the airport in time and checked in. The check in staff were polite and helpful.
After clearing immigration, we patiently sat in the 'peoples' waiting area to board. The flight was on time and everything seemed well choreographed. The only thing I noticed (as always) was that Ugandans have scant respect for queues. As one former Prime Minister noted in relation to a colleague, it was bad manners to jump the queue and there were consequences. That was until he also forgot that there was a queue and he was standing in the wrong place.
Disorganized as the boarding was, the smartly attired stewards managed to get us all on board and seated in the allotted seats. We noted that there were no takers for business class, which prompted one of my buddies to cheekily ask that we be served the champagne intended for business class travelers. The stewardess looked confused at this request. "What is champagne?", she managed to mouth. All in good time, she will find out.
In the meantime, the speakers noisily blared Philly Bongole Lutaaya's "Merry Christmas' (sic) the way the shopkeepers on Luwum Street blare their music to draw attention. All this quietened down as we got ready for takeoff and we went through the safety drill.
Shortly after, we taxied away and I felt my heart swelling with 'patriotism' and love for mother Uganda. This was 'our' plane and even the stewards' names were printed on their name tags in the Ugandan way – surname first. The travelers were mostly Ugandan, and the music was Ugandan. It resumed later with Afrigo's rendition of 'Kagutema bamwongere'. My heart was bursting with pride and nationalism. Surely in some way, however remote, I must have contributed to this project. Never mind that I didn't know how.
Soon we were cruising smoothly at 24,000 feet above sea level and the stewards served us with Ugandan drinks like Wavah water and Uganda Waragi (the spirit that binds us together). The serving included the now famous 'rolex' and everybody had a helping. It did taste more like an Indian curry than the real deal. Shortly I got engrossed in the beautifully designed Ngaali, the inflight magazine. It was worth the read and I enjoyed flipping through, reading some of the articles and enjoying the photos. When it was time to descend into Moi International Airport, out of curiosity, I picked up the passenger safety briefing card which was inscribed in English and Swahili. Given our troubled past with 'liberators', I wondered how many understood Swahili.
I was jerked out of my reverie as the plane touched down. Still bursting with pride, I headed for the cockpit to greet Captain Charles Karabalinde and First Officer James Kagaba (sic). First Officer Kagaba gave me a pleasant surprise when he revealed that he had been one of my students on the MBA at Makerere.  Now I was sure I had contributed to this 'Ngaali' project! This being the age of the selfie, we were soon snapping and biding farewells.
It had been a good flight, and all I could do and hope for as I disembarked was that this time, the executive would keep the flying crane in the air. What else could one wish for?
Samuel Sejjaaka is Country Team Leader at MAT ABACUS Business School. Twitter @samuelsejjaaka