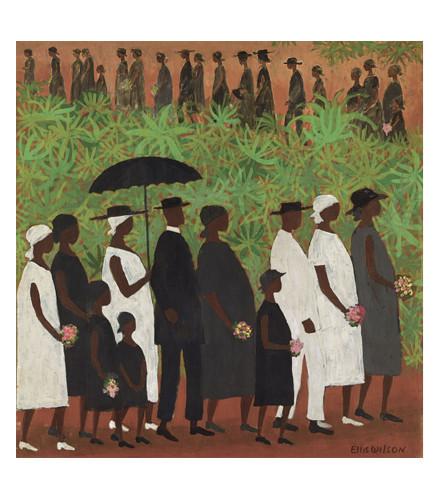 George William 'Katiisa' Ssempa was the last surviving brother of my father. He passed on to the next world on the 5th of August 2018. For a peasant who had much stacked against him, he was a lucky 'bugger'.  He had managed to put in 94 years! If it were not for the poverty that afflicts our rural communities and prevents access to advanced medical care, he is the kind of guy who could have kept on dodging the 'Grim Reaper'. And that is no idle claim because as a young man, he had been shipped out to Burma to act as fodder for the British in their wars.
The fact that he had made it back had earned him (like several other survivors) the moniker of "Kawonawo". The meaning of that word is somehow lost in translation because it just doesn't mean survivor; it actually translates as "one of the few survivors".  But then again "Katiisa" is a lucky man, because not many peasant deaths get chronicled in this kind of paper for the simple reason that they are very ordinary. So what event of note would one report about the passage of an illiterate peasant, whose only claim to fame was having been a World War II veteran? Lots I must say.
Having received the news of his death, we set out to prepare for his burial. Funds were contributed (he is not the kind you would have expected to have funeral insurance) and meetings were held to decide the day of his interment. Most of us wanted to send him off in a hurry (the next day) as we had 'things to do' but we eventually agreed that we would let him be until the 7th of August, 2018.
A vigil was arranged and clan members and relatives gathered to pay their last respects in his humble abode. As they gathered, the business savvy vultures also descended. Some set up cooking stations in the shamba as others hawked their roasted meats by the roadside. And still more kept coming. The medicine men and drinks' hawkers. The fruit traders and the bric-a-brac vendors. They all descended on the venue like a swarm from the proverbial plague. Soon the deceased's home looked more like a market than a funeral. We were outnumbered and overwhelmed. But the drama was just starting.
After the service at a nearby church, we headed back to his home for the burial proper. It was now a buzzing village market. The church leaders whom we had bussed in to lead the final send off never got a word in. That is because two louts had taken over the microphone, and kept on reading condolence note after note in a very colourful language. Our efforts to stop the circus fell on deaf ears. Whence we decided to proceed to the graveside without having the final prayers.
You would have thought that they would let us put him away in peace, but that is when the 'DJ' started collecting money from the medicine men to market the "Omuzaitooni' and such other awkwardly named concoctions on his public address system. Each 'drug' was capable of healing a myriad ailments. From high blood pressure to stomach ulcers, from headaches to impotence. I was left wondering how these medicine men had failed to get to my father's brother before his demise! They could have pulled a trick or two to keep him from death!
By the time we finished "Katiisa"s interment (may his soul rest in peace), the "Madding Crowd" had commandeered his homestead, turning it into a bazaar. I am no moralist but having been to few funerals in my lifetime, the crassness that had crept upon my community was inescapable. What had happened to good old basic manners? What had happened to respect to for the dead? What had happened to my society? We had become barbarians of a kind. The kind to whom nothing was sacrilegious anymore.
Samuel Sejjaaka is Country Team Leader at Abacus Business School. Twitter @samuelsejjaaka