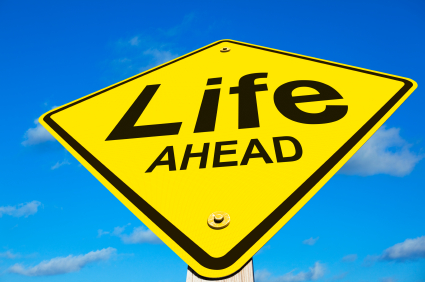 Today I turn forty-nine. That is a long life for an African. I have been lucky and I guess privileged in many ways. Life has dealt me a fair hand and I thank my gods. Nothing extraordinary, but I wouldn't change anything. I am full of gratitude, for the foresight of my Old Man.  He gave me the best inheritance in lesson number one below.  However it is difficult for me to get a handle on my emotional state. Should I be ecstatic, happy or cynical about getting to this landmark?  For in 355 days I will be batting half a century! I suddenly realize that I am no spring chicken anymore. Nor can I pretend to be! Along the journey I have learnt some of life's hard lessons. I can only share them with you and you will decide, what life has made of me. Here are 10 of the best!
Get yourself an education; it is the only thing you can never lose. Even those who have become very successful, would like to be called 'Professor or Doctor', regardless of their educational challenges.
Outside those who DEPEND on your existence for their livelihoods, nobody gives a hoot! Don't get in trouble because you ardently believe in some 'weird' principle.  That is not to say don't have principles. Just don't let your principles hurt those you love most. Ask any of the relatives of the victims of Uganda's political violence.
Don't try to please everybody. You can't, so don't waste your time. If you are trying, then you are probably a very bad manager. Most people never listen to what you are saying. They are busy living out their prejudices. In any case, be careful how you speak the truth, it may get you in trouble.
Most of those in charge of public offices believe that they have a right to help themselves to public funds. Corruption has become a very dangerous business in our society. Your self-righteousness may get you killed. On this there is no one to ask, those you would ask are not here with us.
Don't die poor, it is not worth it! If you believe in that horrible Bible teaching that the 'meek and poor shall inherit the earth', you must be kidding! Go get yourself a piece of the action – just do it in a honourable way (work). The poor have no place on this earth. Don't get me wrong? If life has dealt you a good hand, then go out and help some unfortunate folk.
If you must get in a fight for jobs, political office or business, make sure you win. The consequences of losing are terrible. If you think you won't win, don't start. Here there are many losers you can ask.
Most of us are not trustworthy. That is not to say do not do business but remember that old dictum, 'caveat emptor'! In any case, there is no honour among thieves.
Enjoy your life, but whatever you do, don't lose it. You will never get another one.
If you live well, once is enough. You need achieve a good balance between your physical, intellectual, and spiritual needs. The one thing you don't want to be is a fanatic. It is all transient, so look after your body a bit, don't be an ignoramus and well spare a moment for God, whatever you conceive him to be.
Whatever happens in life, be true to your self.
And that has been a very expensive education for me in the school of hard knocks. I give to you for free. You will not believe me on many of the things I say and that is in lesson number three and after 49 steps I should know a bit. So I can only say thank you all for the great birthday wishes. Mummy, I am sorry turned out to be quite a handful, but it must your genes!