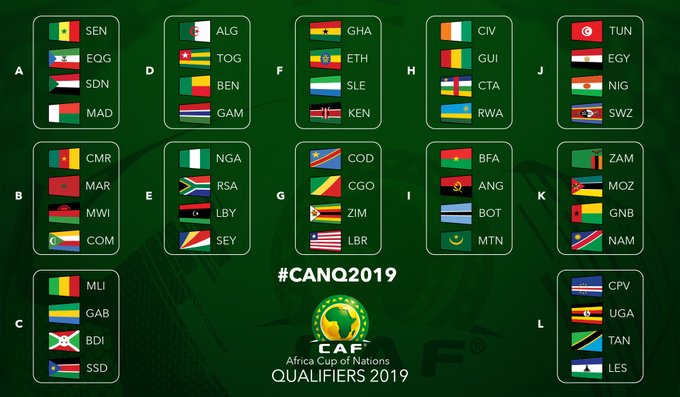 Africa's biggest soccer bonanza is done and dusted. The winners and losers are back home celebrating and licking their wounds respectively. The tournament, which has grown in size and stature, attracted 24 teams, three of which were from East Africa. Perhaps the expansion of the tourney has allowed in more participants but that too has been vindicated. Kudos to the Uganda Cranes for reaching the second stage. It was a big stage to be on given our constraints. For Madagascar, the surprise package of the event, their last eight finish was incredibly poignant.
Sports is not only a uniting activity, but it also offers some of the best management insights for business. Here are five of the ones I picked that can help us be better at whatever we do.
Lesson one is preparation. The winners are always the most prepared team. Algeria did not win this tournament by accident. They were the most organized and prepared team. Whereas they had some big name players like Riyad Mahrez, they still worked as a unit and had each other's back. When the champion golfer Jack Nicklaus was told that he was lucky, he disagreed. His response was that the more he prepared for each tournament, the luckier he got. Fortune has a knack of favouring the hard working who are best prepared to take advantage of the opportunities life offers.
Lesson two is about individual versus team effort. Many teams had a super star. Egypt had Mo Salah. Senegal had Sadio Mane and Nigeria had too many to count! But few countries played like a team. Here Madagascar was miles ahead. Not only did they play as a team, their effort levels were 200%! They worked for each other, and they knew the importance of being on this stage. Sorry if you missed them, but they were a joy to watch. They are what work ethic is all about.
Lesson three is about investment. In management literature there is a saying that 'you pay peanuts', you buy monkeys.' While some teams like Uganda were bickering over pay, others were busy training and plotting how to win the next game. Some commentators accused our boys of not being patriotic. That criticism smacked of lack of empathy. First nobody eats patriotism. Second when you know the ways of the other guy you are dealing with, you must be prepared for his/her machinations. The boys knew that the likelihood of losing to Egypt was high. They also knew team officials would probably 'disappear' after the loss. It was only logical that they demanded their pound of flesh upfront! It would be interesting to also examine the relationship between gross domestic product and success at these tournaments.
Lesson four is your support network. The crowd was the 12th player for all teams. For the finals, the Algerians hired over 16 charter flights and paid for their fans to attend the match. All they had to do was get to the airport. Pity then the Senegalese who outplayed them on the pitch but were outnumbered by the 12th person. And so it is in business. Your network is the 12th man. You are as strong as your network! The Algerians knew this and made it part of their preparations.
Lesson five is there is always another opportunity round the corner. For the teams that did not win or perform as well as they were expected, there is always another chance. Losing one opportunity is never the end of life. Soccer like business is a tough thing. The team managers who underperformed have been sacrificed and teams with an eye to the next tournament in 2021 are looking to rebuild. The same is true in business. There are always new opportunities coming up. Missing out on one is not the end of the world! So let's all raise a big hurrah for the winner, remembering we shall have another bite of the cherry soon.
Samuel Sejjaaka is Country Team Leader at Abacus Business School. Twitter @samuelsejjaaka