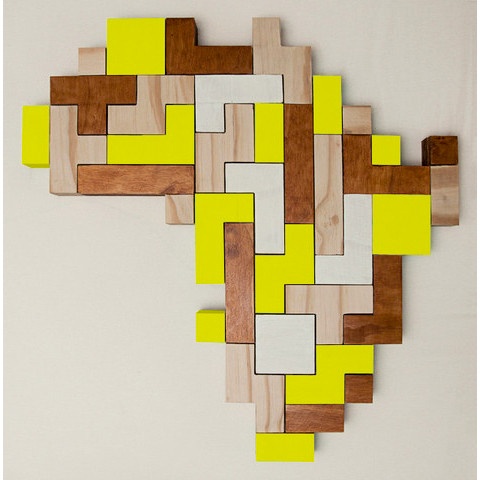 Africa is our continent. Africa is also our home. How fortunate for those of us who can call it both of those things without fear or worry. But our home is a home of many stories. Many of these stories are stranger than fiction. But in these days of social media, many are accompanied by a photo or video clip to boot. Here are some of the strange ones I picked up from last month.
The first one came from Zimbabwe. After 37 years on the throne, Comrade Bob was ousted. That in and of its self wouldn't have been strange. Rather it was the mode of disposal and the behavior of Zimbabweans that shocked beyond words. First the coup unfolded slowly, with Comrade Bob eventually emerging to attend a graduation ceremony. Then there he was reading from a script that endorsed the actions of the coup plotters, while the people in his party who formerly loved him 'dearly' congregated to castrate him. Before they could finish of the job, a letter arrived announcing his resignation. But if this did not shock you, then the behavior of the man in the street was something to awe at. Despite years of shortage and misrule, they did not, like some of us from elsewhere are apt to do, break into the shops and loot that which they needed. Strange fellows, these Zimbabweans. One can only wish them well. They are a decent lot.
Up North in Libya it was a tale of horror and evil. Africans have long used Libya as their preferred gateway to Europe. As many as 150,000 Africans try to make their way to Europe each year. This they try to do by crossing the Mediterranean. These Africans, who are escaping war, poverty and unemployment in their countries have fallen victim to Arab slave traders of Libyan descent. You can walk into a modern slave market and end up owning a human being for as little as US $ 400! Stories of murder, rape and torture are filtering through, again thanks to social media and UN agencies. Horrible videos of the treatment our people are suffering at the hands of the Libyans have been making their way back South. Whatever happened to the once gentle Libyans, only God knows. Gadaffi must be laughing in his grave at how low his people have fallen. They used to be a decent lot, these Libyans.
Closer home in Nairobi, Kenya, Uhuru Kenyatta was finally sworn in as president. His initial election had been annulled despite him winning with a constant 54.3% (sic) of the vote. It wasn't tidy, the Supreme Court said and had to be done again. He called these venerable members of the bench 'wakora' (whatever that means) and then proceeded to win by 98% of the vote! Don't ask me 98% of what. His erstwhile opponent has promised 'to go to the bush' and start a resistance movement! He has also promised to be sworn in come the 12th of December. We can only hope he doesn't die in the bush on account of the vagaries that will be visited upon him by nature. The fellow may decide to fly away for a holiday as his supporters stew. But politicians have never been a decent lot.
Maybe all these stories will have a good ending. Emerson Mnangagwa was eventually sworn in as President of Zimbabwe and he promised jobs. Hopefully all those skilled Zimbabweans will return home to rebuild the economy. In Nigeria, President Muhammadu Buhari has also promised to fix the economy and rehabilitate all the refugees that are returned from Libya. In Kenya, President Uhuru Kenyatta has also promised to reconcile his people. He has also promised that any East African can live and work in Kenya if they have a national identity card. But that is the way of politicians and their strange promises. You believe them at your peril.
Samuel Sejjaaka is Country Team Leader at Abacus Business School. @samuelsejjaaka