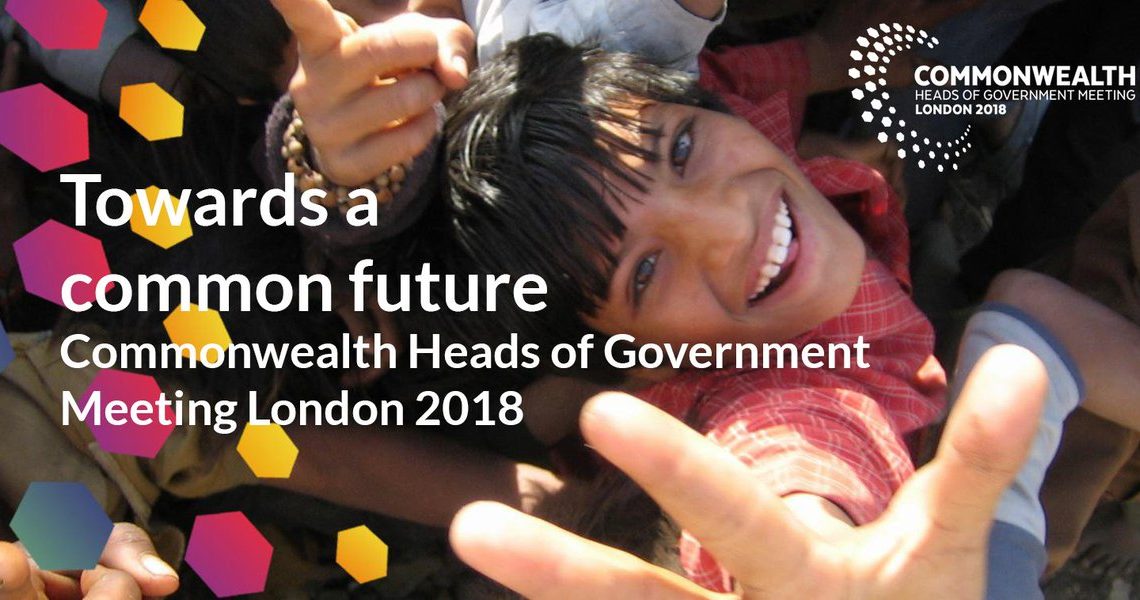 This week, the Commonwealth Heads of Government Meeting (Chogm) is taking place in London. Kind of strange, if you consider the history of this most unequal of clubs, which is steeped in exploitation of the less fortunate. Its titular head is the Queen of England (who is more depressed by the death of her Corgi dog than your well-being) and consists mostly of former colonies or territories of Great Britain.
Chogm is a strange animal because the United Kingdom as 'chief abuser' and exploiter of those 'territories' is also the 'chief convener' of the meeting, even if the biennial meetings do take place in different countries. Imagine a periodic meeting of the Chief Bully and of the formerly bullied chaps. What do they discuss? Is it a convention of equals? I doubt.
Even stranger, if the participants at these meetings want to drink tea, they will be asked if they want 'English Tea'. And they will meekly acquiesce to this offer for 'English Tea'. They will not question why it is not Ugandan, or Kenyan or Sri Lankan Tea. No sir! It will be English Tea and they will be happy to have it. However in all my gallivanting over the UK, I have failed to find a tea or cotton plantation. So where does 'English Tea' or 'English Cotton' come from for that matter?
It comes from some of the 'Commonwealth' countries that are convening in the home of their former colonial master. That brings me to the issue of uncommonality among the members of Chogm and why they will be served with 'English Tea'. Chogm with its 53 or so member countries include some of the richest and poorest countries on earth. On the rich side you have Britain, Canada, Australia and New Zealand. On the poor side you have countries like Malawi, Tanzania and Uganda. Canada, Australia and New Zealand are referred to as 'Commonwealth Realms', meaning that the Queen is still their titular head of government. The others are referred to as republics or independent monarchs. But it is the republics that should interest you. These are the ones that have some of the worst records of human rights, high levels of poverty and are still exploited by British based multinationals.
Countries of the Commonwealth reputedly have no legal or political obligation to each other. Because of this seemingly innocuous provision in the rules of the Commonwealth, Britain has been able to use Chogm as a club for doing business deals and continuing its paternalistic relationship with the former colonies without regard to the rights of the peoples of its former colonies.
According to 'The New Colonialism: Britain's scramble for Africa's energy and mineral resources', a new War on Want report, 101 companies listed on the London Stock Exchange (LSE) now have mining operations in Africa – and combined, they control resources worth in excess of $1 trillion. Another source notes that officially, under the guise of helping Africa in its economic development, $134 billion reportedly flows into the continent each year in the form of loans, foreign investment and aid from Britain. On the other hand, an estimated $192 billion is extracted from Africa. This is in the form of resources, profits by foreign companies, tax dodging (read transfer pricing), and 'technical assistance'.
The world is not a fair place, and the fact that tea grown in Uganda, Kenya or Sri Lanka can be called 'English Tea' attests to this. That said, the African leaders gathering in London this week may probably be the least oblivious of this eternal truth. They will be happy and contended to have their cup if 'English Tea', served with cold milk (also known as lectures on democracy). It's just the way the world works. Just raise a big hurrah for the new colonial order.
Samuel Sejjaaka is Country Team Leader at Abacus Business School. Twitter@samuelsejjaaka